Dit evenement is voorbij.
Tilburg Ten Voeten Uit
6 september 2020 @ 09:00

-

17:00

€5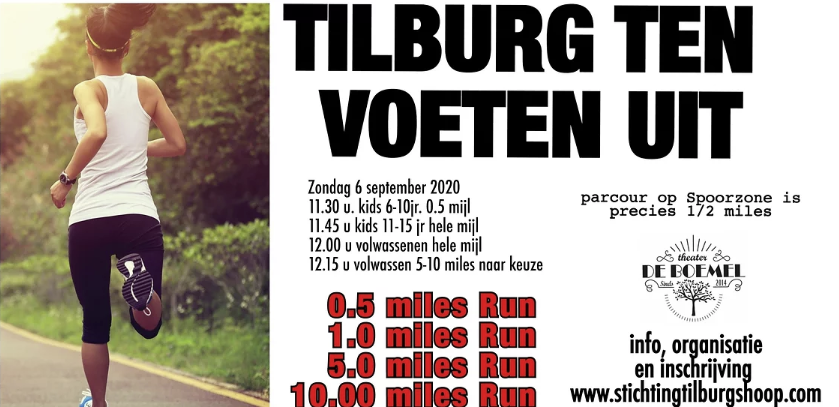 Lekker bewegen in en rond eigen stad.
Dit kan op 10 verschillende manieren. Ludiek, lerend of sportief, gezellig of met een wedstrijdelement.
Lopend, hollend, kuierend, wandelend, sprintend of fietsend. Alleen of met anderen.
Stichting Tilburgse Hoop laat je op deze mooie zondag het beste beentje voorzetten.
Meedoen 5 euro (incl 1 Boemelmunt) – kinderen gratis!
Inschrijven verplicht! – (voor kinderen hoeft dit niet!)
Zodoende ontvang je niet alleen een Boemel-drankmuntje, maar doe je ook automatisch mee met een loterij.
(18.00 uur bij Stadstheater De Boemel).