Een korter weekend, want de zomertijd is weer ingegaan.
Zoals het er naar uitziet gaat het weer de komende week ook meewerken en kunnen we dus weer lekker gaan hardlopen en wandelen. Blijf positief en bedenk dat bezig blijven goed is voor je gezondheid en om de  "coronakilo´s" er af te krijgen.
Alhoewel het soms heel moeilijk kan zijn om jezelf steeds weer te motiveren om op pad te gaan, helpt het om te kijken of je met iemand af kunt spreken. Wil je met iemand afspreken maar weet je geen tel.nr. of mailadres, stuur dan een mailtje naar info@loopgroepfysiotherapietilburgreeshof.nl en wellicht kunnen wij je helpen een loopmaatje te vinden.
T/m woensdag 31 maart kun je je tijd en afstand van de virtuele clubloop naar de webmaster mailen.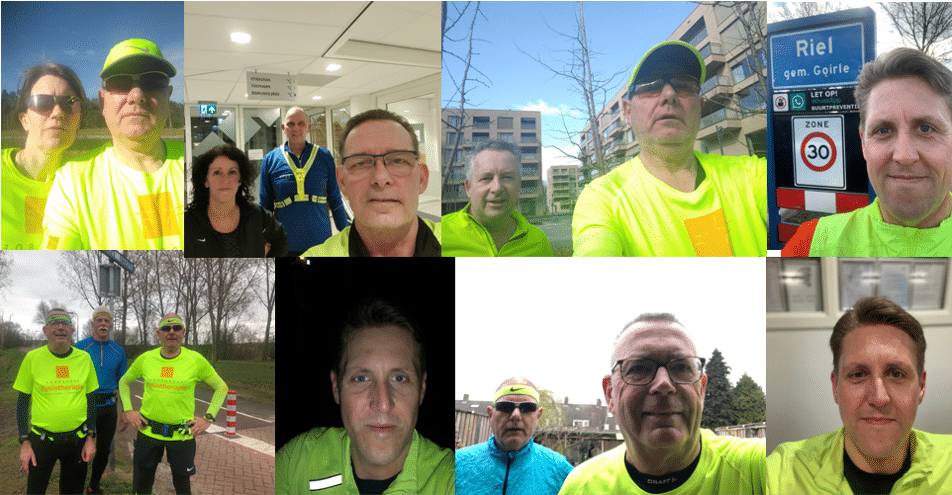 Voor deze week hebben we de volgende trainingen voor jullie:
Groep van Eric/Harran
5 km tempoloop;
8,5 km duurloop;
3 keer  2 – 4 - 6 minuten met 1 - 1.5 en 2.15 minuten herstel.
Voor de groep van Joop:
6,5 km tempoloop;
10 km duurloop;
3 keer 2 – 4 – 6 minuten met 45 sec. – 1.15 en 2 minuten herstel.